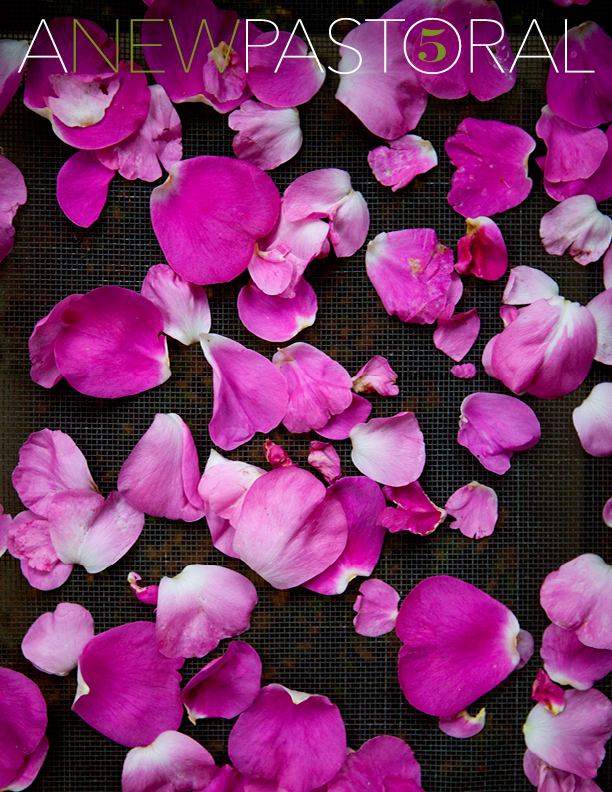 Journals
A New Pastoral | 5
HERBS AND FLOWERS
From the garden to the kitchen, these fascinating, tender and often colorful herbs and flowers play leading roles in this seasonal selection of recipes.
Herb and Flower Teas • Mint and Lemon Balm Iced Tea • Herb and Flower Salts • Calendula and Sea Salt Butter • Rosemary and Lemon Thyme Cheddar Crackers • Green Herb Oil, Fresh Mozzarella, and Bee Balm • Nasturtium and Basil Flatbread • Potatoes with Sage and Sea Salt • Rose Petal Rice Salad with Fava Beans and Herbs • Corncakes Baked in Cornhusks with Sage • Beet and Cabbage Salad with Oregano, Lavender, and Bachelor's Buttons • Green Beans with Mint and Salt • Cheesecake with Chocolate and Mint
Home cooking, delicious recipes, kitchen gardens, and elegant country style. In their quarterly journal, Ann and Glenn Suokko share seasonal recipes and stories from their home in Woodstock, Vermont. Each 32-page plus cover booklet is full of rich imagery devoted to a single theme.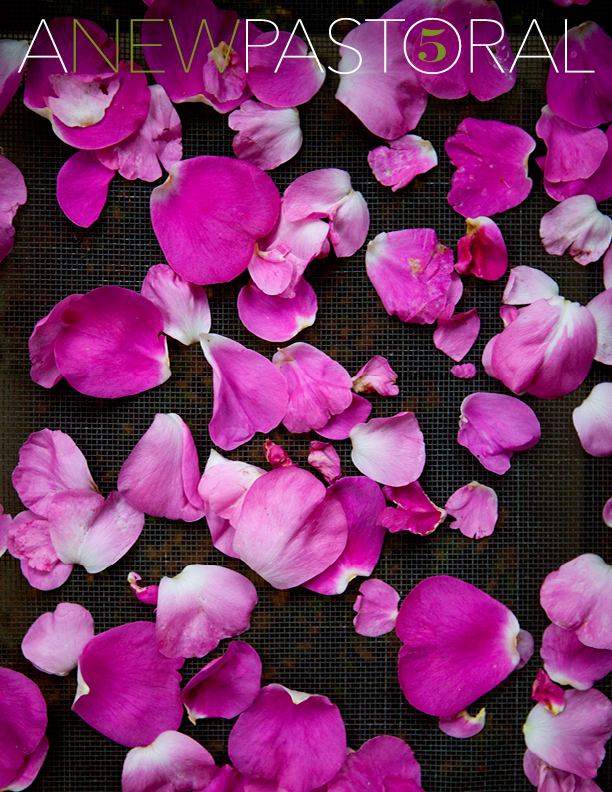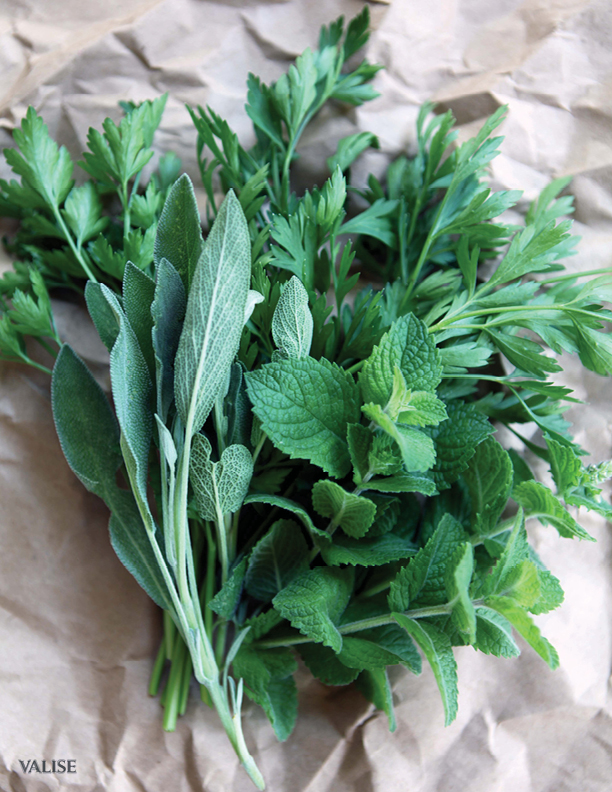 Additional Info
Ann Billings Suokko is recipe editor and writer for A New Pastoral.
Ann is responsible for preparing our recipes and styling the dishes presented online at A New Pastoral, as well as those in A New Pastoral's quarterly journal, where she expands upon them with additional context, family stories, and advice for these classic cooking techniques. Ann's cooking is based on old family recipes that go back several generations in Vermont, which she likes to enhance with a lively new essence. Inspired by the beautiful meals prepared by good friends, Ann learned to cook through experience in her own home kitchen, by sharing recipes with friends and family, and through nurturing two children—teaching them to cook with fresh-picked ingredients from their family's own gardens and fields in Woodstock, Vermont. Since 1991 Ann has worked with her husband, Glenn Suokko, to create books on food, art, design, and lifestyle.
Glenn Suokko is creative director and writer for A New Pastoral.
Through his photography, writing, and design, Glenn's goal for A New Pastoral is to portray the beauty of Vermont's country lifestyles, both online and in our quarterly printed journal. Glenn's recent book projects include Shelburne Farms: House, Gardens, Farm, and Barns (Rizzoli, 2017) and Simon Pearce: Design for Living (Rizzoli, 2016). He was also the coauthor, photographer, and designer of A Way of Living (Simon Pearce, 2009) and Pastoral, the original printed journal that he created with Ann from 2005 to 2012. Glenn is also creative director for Valise Print Artisans, a publisher and seller of books on art, design, gardens, and lifestyle.